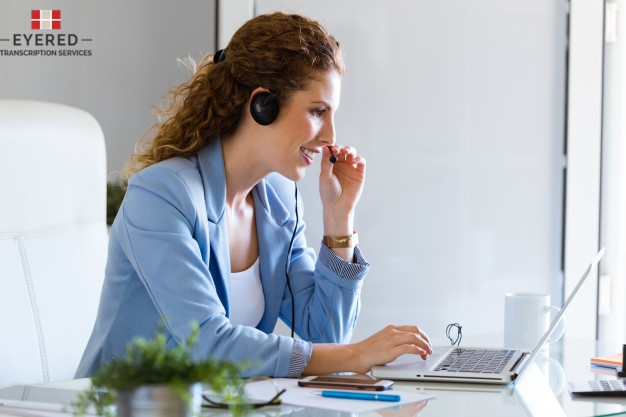 Medical transcription outsourcing in a dynamic healthcare environment
Given the complex nature of the healthcare sector, it is important to create a balance between human element and technology to ensure safety of patients. Whether it's medical billing, coding or medical transcription, even a slightest error can cost a patient's life. After eight years of research and analysis, Johns Hopkins patient safety experts reached a conclusion that medical error is the third largest cause of deaths in the US. Nearly 10 percent of deaths in US are because of medical errors in last few years, and faulty transcription is a common form of error.
Medical errors remained unnoticed s a cause of death for the longest time not just in the USA but all over the world. However, today it is taken quite seriously by the healthcare industry thanks to several studies in that sphere.. The healthcare sector is now relying more upon offshore medical transcription services to prevent the chances of errors to create medical reports and recording patients' details.
Why take help of professional medical transcriptionists?
Over the last few years, the advent of medical transcription technology has made the task of creating different types of medical reports more reliable and efficient. Professional medical transcriptionists have taken the level of their service a notch higher by making the best use of technological aids for speech recognition and digital reading. There are many medical transcription agencies that take help of technological aids and adhere to quality control measures to provide exceptional transcription service. Along with these benefits, there are several other factors that add to the demand for offshore medical transcription services.
Better accuracy: The best way to prevent medical errors is takehelp from medical transcriptionists who work in a more streamlined manner to give optimal results. When healthcare professionals rely upon in-house medical transcriptionists or do it themselves, the quality check process may be slackened due to lack of stringent guidelines. is . But, when the same service is outsourced to a medical transcription agency dedicated to this task, adequate quality control measures are adopted at many levels.
Streamlined process: Managing turnaround time and keeping a check on quality parameters is a major responsibility of medical transcription agencies, once the job is outsourced to them. This helps healthcare professionals get faster hold on transcribed files and accuracy without any need to train and supervise in-house transcriptionists. Offshore medical transcription services streamline the overall process by taking help of expert and experienced transcriptionists from all corners of the world.
Skilled service: The perk of outsourcing medical transcription service to an offshore location is that healthcare professionals get access to skilled workforce. This helps them to get e reliable and accurate transcription service from skilled workforce. From maintaining accurate medical reports to easy retrieval of patient information and providing flexible dictation options, medical transcription professionals are expert at managing the entire process.
Economical: When healthcare professionals outsource medical transcription tasks, they need to pay only for those services that they are availing. On the contrary, if they are taking the service of in-house transcriptionists, the overhead expenses of salary and maintenance of a new department need to be met on a regular basis.  
Reduced workload: Making consultation reports, patient history report, laboratory report, and physical examination report may seem an easy task for some healthcare professionals, but the reality is not the same. These jobs consume a lot of time with fewer chances of control over quality and accuracy. By sharing the additional load of medical practitioners and letting them concentrate on their core task, medical transcription agencies are a great help.
Preparing transcripts for all types of medical reports and delivering them within the pre-defined turnaround time are the biggest challenges that offshore medical transcription agencies are expert in dealing with. A trusted medical transcription company not only helps clinicians, physicians and multi-specialty groups in preparing medical transcripts but also let them build a rapport of trust with their patients. When it comes to data security, medical transcription agencies share data in an encrypted form without disclosing patients' details to the third party. So, why not search for the best medical transcription agencies offshore and benefit from their expertise?
Other blogs:- A GUIDE ON TECHNIQUES USED DURING MEDICAL DICTATION